FAQ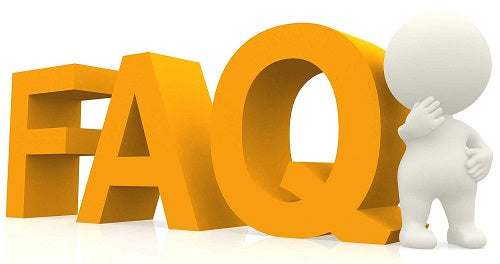 Q1. Where is your company located?
Our company's headquarter is located in Ireland, while our warehouses and vendors are scattered across China, USA and Europe.
Q2. Do you ship worldwide?
Triple yes! Plus, all orders are shipping with tracking no matter which country they are shipping to. We ship from our warehouses in the US & UK. Our factories are located in China. All orders are shipped with tracking.
Q3. How long will it take to dispatch the order?
All items will be shipped 3-14 days from the date of purchase. We ship to most countries worldwide, via USPS, FedEx SmartPost, and have direct relationships with some international mail carriers within certain countries.
Q4. How long will it take for my items to arrive?
It will usually take 3-10 business days for all orders to arrive.
Q5. Will all of my items arrive in the same shipment?
While we always strive to deliver your items together, occasionally one item in your order will be completed ahead of time and shipped out first. So some of your items may be shipped separately e.g. we don't put electronic and non electronic products in same package. 
Q6. Which currency will I be charged in?
We accept payments in multiple currencies. Prices are converted based on exchange rates.
Q7. How can I pay?
We accept Visa, Mastercard, Amex, Maestro, Shop Pay, Apple Pay, Google Pay and Paypal.
Q8. Is checkout on this site safe and secure?
You can be absolutely sure that all purchases here are safe and secure and are SSL-encrypted to protect your data!
Q9. Why is my discount code not working?
Your discount code might have expired or a technical glitch might have occurred. Please reach out to us and we'll make up for it :) 
Q10. Will I receive a confirmation number when I place my order?
Yes, all customers will receive an order number after placing their orders. Please contact us if you don't receive one within 24 hours. 
Q11. If I enter my email address, will you sell my information?
We do NOT sell the information of our customers. Emails are strictly for follow-up and to send newsletters of our promotions and coupons.
Q12. Who can I contact if I have a problem with my order?
Customer service is available 24/7. You can reach one of our devoted agents at +1(800) 870-4236 anytime. You can also live chat with us on the website or email customerservice@lookingpets.com, and we'll get right back to you with a response.
Q13. Who can I contact if I want to join your business?
Please call our business department at +353 894864131 anytime. You can also live chat with us on the website or email support@lookingpets.com. We are looking forward to future cooperation.